Sergiy Hursky has been appointed Acting Director General of the Ukrainian Shipping Registry
April 18th, 2023
The Head of the State Maritime and Inland Water Transport and Navigation Service of Ukraine, Yevheniy Ignatenko, held a working meeting at the State Enterprise "Classification Society Register of Ukraine" where he introduced the team of the Register to the new CEO, Sergiy Hursky.
From the very beginning of his career, Sergiy Hursky has been involved in ship repair, modernization, and construction. After years of work at the Kherson Shipbuilding Plant and the company "Smart-Maritime Group LLC," he assumed the position of Chief Shipbuilder at the Shipbuilding Plant "OCEAN" LLC, taking control of the entire production process. Later, in 2021, at the same company, he became the General Director, overseeing operations, organizing work, and shaping the development strategy of the shipbuilding plant "OCEAN."
"The work of the Register of Ukraine's Shipping Fleet should be coordinated and efficient because its main function is to ensure maritime safety. Sergiy Hursky, who has considerable experience in the field of shipping, will work together with the team of experts at the Register to streamline all processes and determine future priorities. Transparency and openness are crucial factors for me personally, and I am confident that Sergiy shares my views, and we can expect excellent results from all of us," said Yevheniy Ignatenko.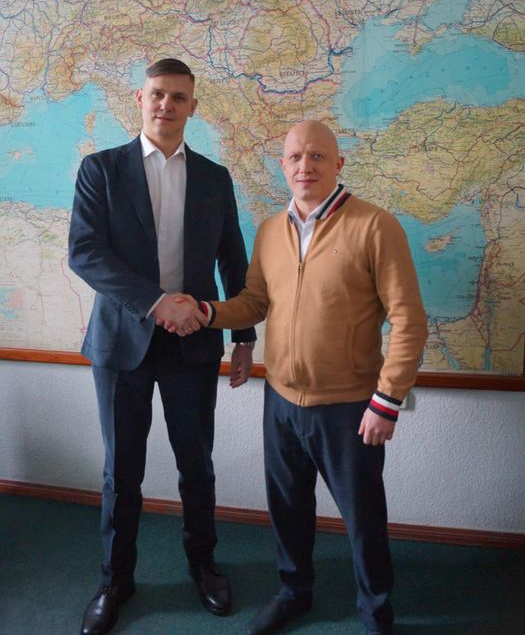 Welcome to our official website, Telegram channel, and Facebook page: